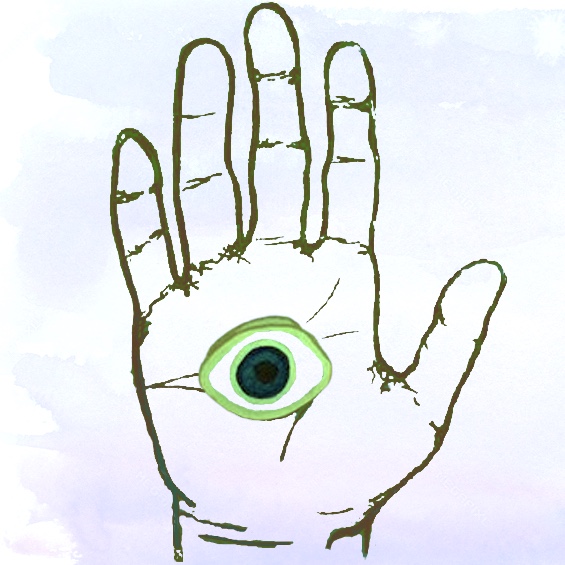 In place of catastrophe… podcast is now live! Throughout this podcast series, the cast of In place of catastrophe, a clear night sky explores transgenerational resilience within a disability justice framework. Over the course of 7 episodes, we'll share some of our research into creating poetic audio description for dance and multi-sensory performance for blind and partially sighted audiences. Check out the links below, and subscribe to our mailing list to receive updates about upcoming episodes.
Episode 1, Part 1: "In place of catastrophe: we begin again." In this episode, cast members contemplate "How do we begin together?" and "What makes a space feel welcoming?" Together we unpack the phenomenon of introductions and self-descriptions. This episode is our effort to "begin again" and introduce ourselves to our listeners. Listen on Spotify or SoundCloud, or read the transcript here. Featuring Marielys Burgos-Meléndez, Seta Morton, Alejandra Ospina, iele paloumpis, M. Rodriguez, Ogemdi Ude, Krishna Washburn, Adrien Weibgen, and Marýa Wethers. Mentions during this episode: devynnemory.com and thelenapecenter.com.
Credits: Co-produced by iele paloumpis and M. Rodriguez. Music by Khatchadour Khatchadourian, khatchmusic.com. Sound design by M. Rodriguez
Funding Credits: This podcast project has been made possible by, in part, the Danspace Project Commissioning Initiative and Production Residency Program funded by the Lambent Foundation Fund of the Tides Foundation and the Andrew W. Mellon Foundation; with additional support through a 2019 Movement Research Residency, funded by the Scherman Foundation's Katharine S. and Axel G. Rosin Fund; and is sponsored, in part, by the Greater New York Arts Development Fund of the New York City Department of Cultural Affairs, administered by Brooklyn Arts Council (BAC); as well as Dance/NYC's Disability. Dance. Artistry. Dance and Social Justice Fellowship Program, made possible by the generous support of the New York City Department of Cultural Affairs CreateNYC Disability Forward Fund and the Shelley & Donald Rubin Foundation, and with additional support from the New York Community Trust. Creative developmental residencies at The Chocolate Factory Theater, Queer|Art Pride at Abrons Arts Center, AUNTS Residency at Mount Tremper Arts, and the Zil Culture Center in Moscow through the GPS/Global Practice Sharing program of Movement Research with funding from the Trust for Mutual Understanding, have also contributed to this ongoing research.