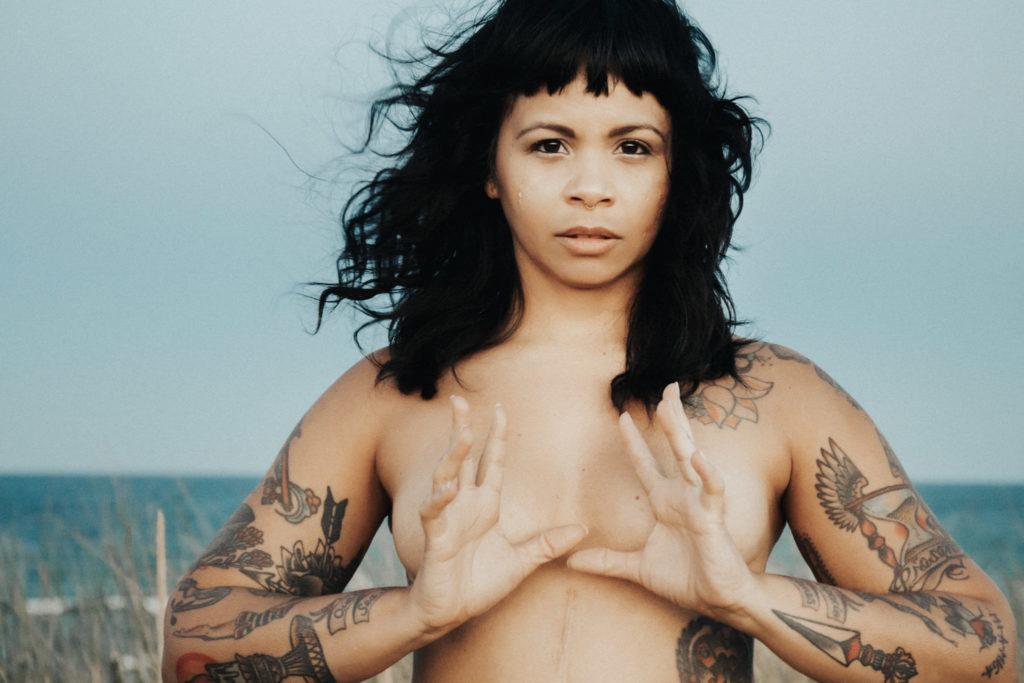 Marielys Burgos Meléndez (she/her) is a movement artist, researcher, and writer from Borikén (Puerto Rico). She earned an M.A. in Dance Studies (SUNY/Brockport) focusing on dance history, improvisation, and interdisciplinary research methodologies.

Marielys' life and art are spiritual and healing practice expressed as conjures and rituals. Since 2014, she investigates experiences, narratives, and poetics of mobility & migration. Most recently, she is excavating family ancestral trauma, land wisdom, and her own arawak indigeneity. Her work has been presented in Greece, Scotland, Mexico, Belgium, and Cyprus.

Marielys is deeply passionate about embodied spirituality, meditation, energy work, and somatic awareness as a dynamics of collective healing and liberation.

Errática is her first self-published artist book in collaboration with Yarisa Colón from Taller Asiray.