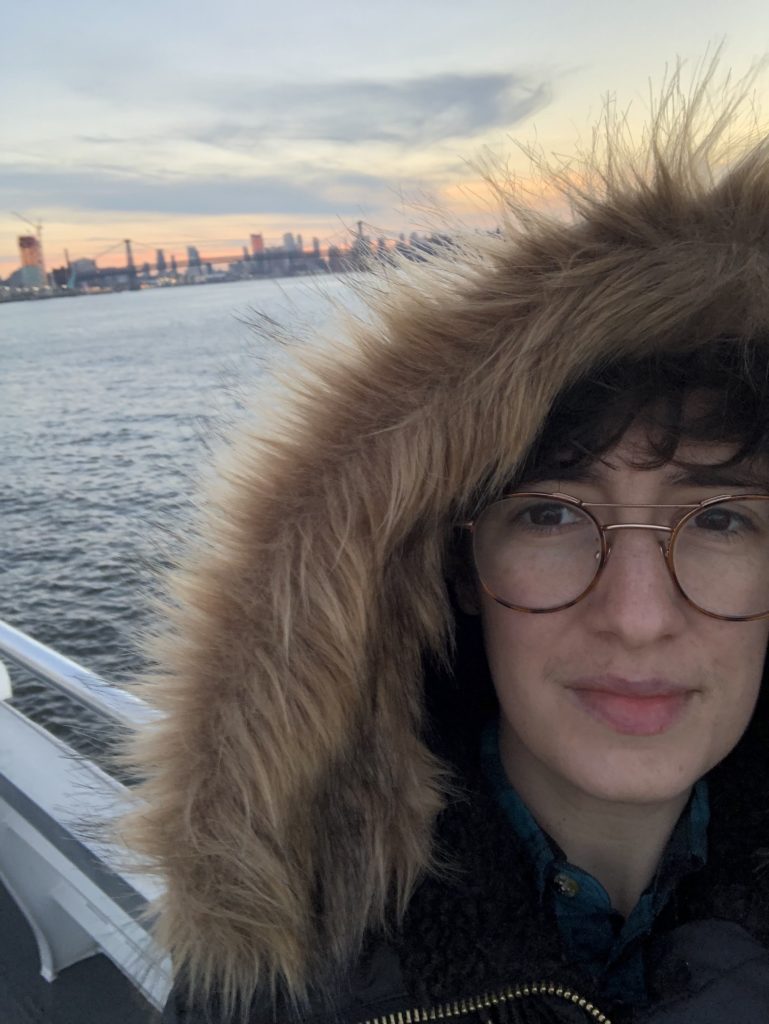 iele paloumpis is a dance artist, herbalist, astrologer and end of life doula living in Canarsie/Munsee territory in Lenapehoking. iele's work is rooted in kinesthetic awareness, trauma-informed griefwork, and ancestral re-membrance practices that reflect fragmented lineages across queer, trans and crip aural histories, alongside their Greek, Anatolian and Irish-American diasporic bloodlines. Most recently, iele has been exploring intergenerational trauma and resilience related to centuries of occupation, forced displacement, and eventually the 1923 population exchange between Greece and Turkey, known to Greeks as "The Catastrophe." 
iele comes from a long line of mystics, and is grateful to have studied with many teachers who have influenced their path. Under the direction of Donna Faye Burchfield and Jeffery Bullock, iele received a BA in Dance from Hollins University in 2006. As an end of life doula, they have received certifications from Valley Hospice, Mount Sinai's Palliative Care Institute, and Deanna Flores Cochran's Accompanying the Dying program between 2014-16. iele has practiced Tarot since 1995, most recently with the mentorship of Eva Yaa Asantewaa. In summer 2014, iele studied herbology with Rosemary Gladstar, and more recently iele has deepened their connection to ancestral plant medicine across the Mediterranean & SWANA regions with guidance from Layla K. Feghali & SWANA Ancestral. Following in the footsteps of their Anatolian ancestors, iele is mostly a self-taught astrologer, though studying the teachings of Demetra George on Traditional Astrology has been particularly impactful.  
iele will always be a student of the more-than-human world, and is in endless gratitude to the forests, mountains, rivers, stars and animal-kin who offer so much wisdom. As a disabled, trans, queer survivor from a working class background, iele empathizes across multiple axes of oppression and brings this awareness to their work as an artist, educator, doula and intuitive healer. Read more about iele's work at www.ielepaloumpis.com.