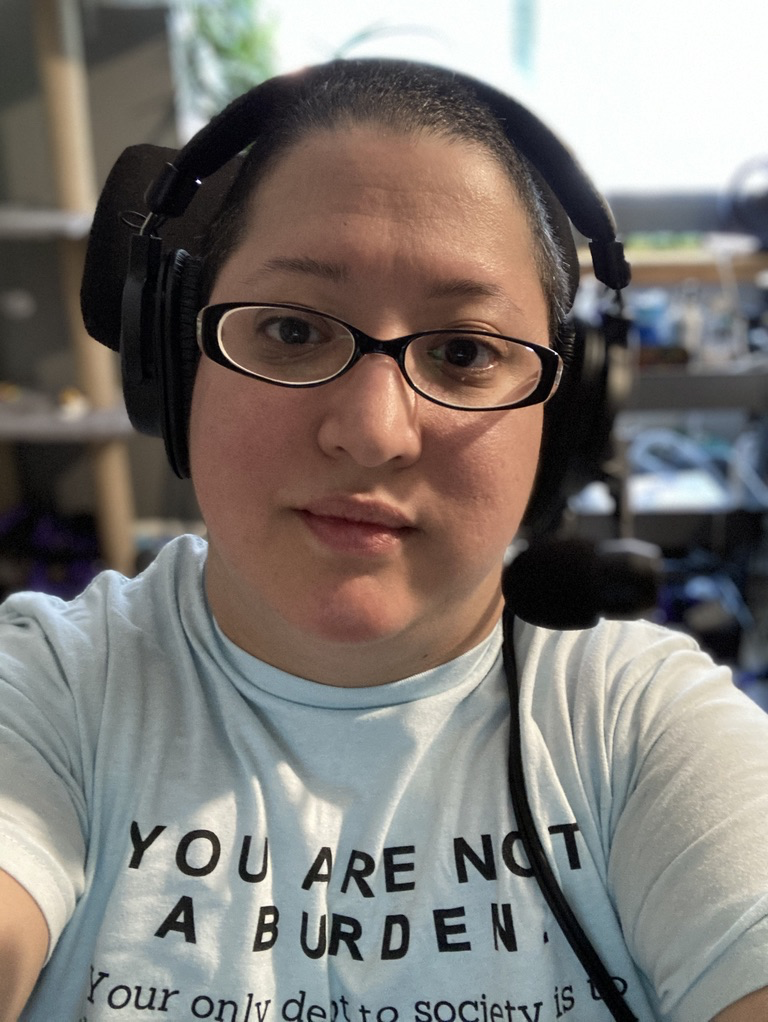 Alejandra Ospina is a first-generation native New Yorker and full-time wheelchair user whose family has roots in Colombia. She has been active for several years in various advocacy and performance projects online, locally and beyond, and also works as a media access provider, creating closed captions and audio descriptions.

Always glad to be a part of formative works to share with new audiences, she has previously collaborated as a vocalist, actor, dancer, and/or accessibility provider with organizations such as Heidi Latsky Dance, Infinity Dance Theater, ZCO/Dance Project, Kinetic Light, the Queens Theatre, HiGlass Entertainment, and others.
Alejandra is the principal audiobook narrator for Disability Visibility: First-Person Stories from the Twenty-First Century, an anthology edited by Alice Wong and published by Penguin Random House in June 2020.