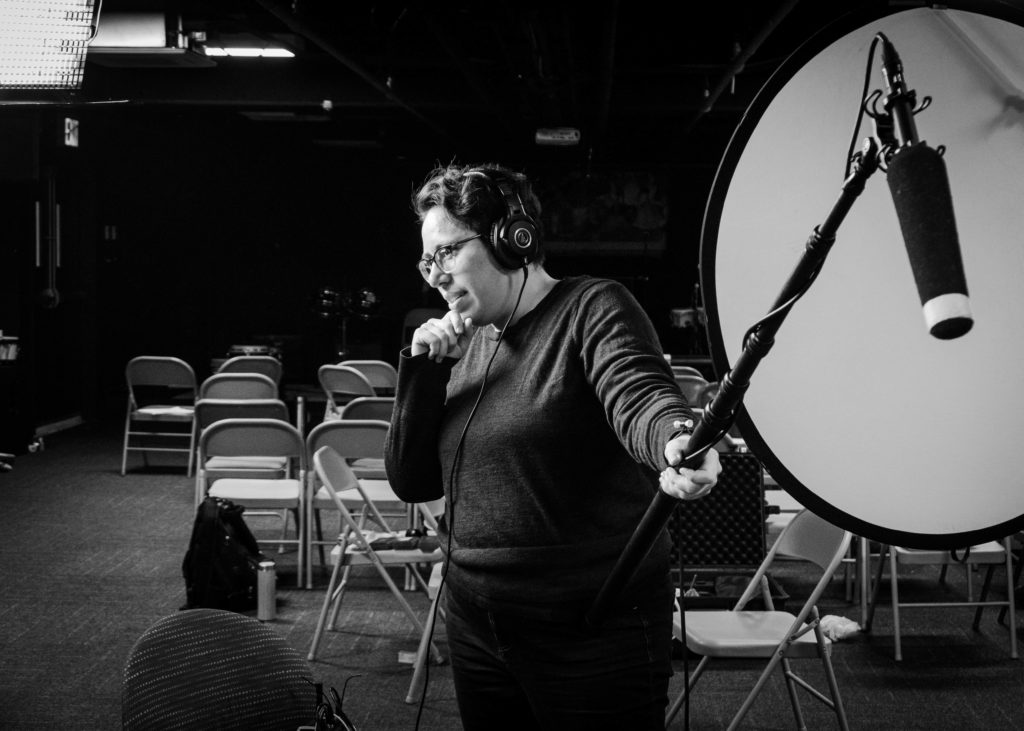 M. Rodriguez is a New York City-based sound recordist and sound designer. Their creative pursuits range from singing to audio recording to post-production sound manipulation.
As a sound recordist, M. has worked with brands such as Teen Vogue and National Geographic and recorded films such as the Sundance 2020 official selection Danny's Girl. They thoughtfully edit, design, and mix post-production soundscapes for films and episodic works, including the web-series Dependence and the short film Song and Grace.
M. first collaborated with iele paloumpis as choral singer in evolutions of iele's dance work Oceanic End in 2016. While in process for In place of catastrophe, a clear night sky, M. began exploring modes of audio description. With rehearsals facilitated by iele and in collaboration with Marielys Burgos-Meléndez and the cast, M. is developing a voice and perspective on audio description using kinesthetic empathy, speech, poetics, and vocalization. Together, M. and Marielys explore a shared language based on trust, intimacy, and a willingness to explore intuition and psychic landscapes.
M. is a graduate of the Sonic Arts Center at The City College of New York with a BFA in Music and Audio Technology. They studied voice under Nadine Carey and Kathleen Webber.